Accessibility statement
Skip to products grid selection
Skip to search filter criterias
Skip to sort by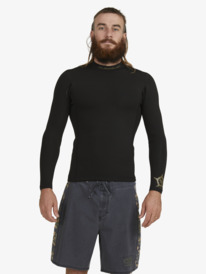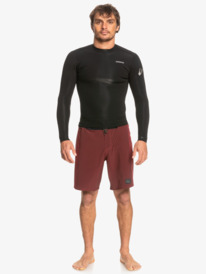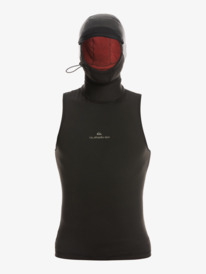 Men's Wetsuit Tops & Surf Vest - Shop Online
Got surf tops? We do. Quiksilver is the leading designer of men's surf tops year over year because we just can't get enough of outdoing ourselves when it comes to providing you with the highest quality men's surf tops. At Quiksilver, we love to surf, and our passion for the sport is what has been driving our desire to design nothing but the best quality surf tops for you to wear in the water. Attention to detail is of the utmost importance in our design process because we want to ensure that each of the men's surf tops we create can stand up to the levels of performance you expect from Quiksilver products. We have built our brand around facilitating your love for surfing, and we continue to enjoy innovating new ways to do so. Products like surf tops may seem simple, but they are a critical part of your surfing experience, and should be treated as such from the moment their designs are concepted to the moment you put one on to paddle out.
Quiksilver Men's Surf Tops Put Quality First
When you think about what to wear surfing, wetsuit tops should seem like a natural response. While full suits are fitting for many surf conditions, men's surf tops are great for days when you don't want the restriction of wearing a full suit, yet still are seeking the protection it provides. Quiksilver makes the best wetsuit tops because we know what it takes to keep you comfortable on your board. Our surf tops are designed to prevent you from irritating your skin during a long surf session, and keeping your core nice and cozy in the process. Even when water conditions are warm, it doesn't hurt to have a neoprene top to act as an extra layer between you and the ocean. Sitting in the water for hours catching the perfect waves can take a toll on your skin and our neoprene wetsuit tops are a great way to add some additional protection so you can stay in the water longer. We use high quality neoprene to design our surf tops for men so they are durable and dependable for the duration of each of your surf sessions. We are constantly aiming to provide quality surf products that you can trust, and our selection of men's surf tops is just one example of how we're achieving that goal.
Which of Our Surf Tops is the Right Fit For You?
Just as there is a variety when it comes to other pieces of your surfing attire, you have your pick of surf tops to choose from when you shop with Quiksilver. We don't like to limit you to just one choice of men's surf tops because we know that there are a lot of different factors that can play into what you need to be wearing when you surf. What's the water temperature? Is the sun out in full force? How long do you plan to be in the water? All of these things can play a role as you decide what kind of men's neoprene top you want to be wearing. For days when the sun is shining and you don't want to be trapping in too much heat, one of our surf vests or surf tank tops can provide you with just enough protection to keep your skin from getting board rash, while still keeping your skin cool. If the air is on the chilly side, or the water isn't quite as warm as you'd like, one of our surf jackets or neoprene tops with longer sleeves might be your best bet for staying comfortable in the water. Whatever your preference, Quiksilver has options that will keep you suited properly.
Get Online and Buy The Best Men's Surf Tops From Quiksilver
Are you ready to experience the comfort and freedom that our men's surf tops have to offer? Navigate your way to our online store to browse our full collection of surf tops and buy the styles that will meet all of your surfing needs. There is no shortage of selection when you shop with Quiksilver, so you can be confident that we will have a surf top that matches everything you're looking for. If you're still unsure about which style to choose, start a conversation with our free customer service helpline while you shop. They are readily available to provide you with all of the answers and information you need to get the surf tops you need with zero hassle, so you can spend less time shopping and more time surfing.
Read more
Read less
Contact
1-949-541-7874

Specialists are available:
Monday-Friday from 6AM - 6PM PST
Excluding Saturday, Sunday and US Holidays.
FAQ
Get immediate answers to our most frequently asked questions.