Accessibility statement
Skip to products grid selection
Skip to search filter criterias
Skip to sort by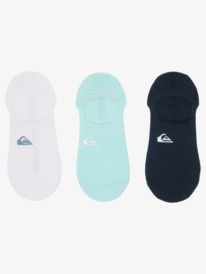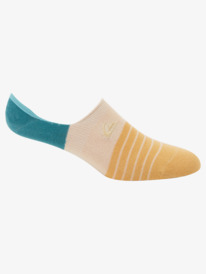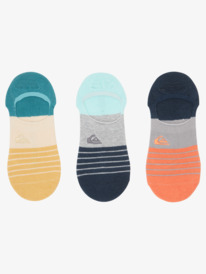 Men's Underwear - Shop the Collection Online
One of the most important pieces of clothing that guys put on every day is one that most people never see - men's underwear. Nothing kills the vibe of a good day more than an uncomfortable pair of underwear for men. Who wants to bother with bunching and sagging throughout the day? - Not us. At Quiksilver, we understand that men's underwear needs to provide a comfortable foundation for the rest of your outfit, so we have designed a full collection of underwear for men that fits nicely, will keep you comfortable, and will never cause distraction. We're well aware that every guy has his own preferences when it comes to style and fit, so our collection of men's underwear offers a variety of designs so that you can step into the pair that is the best match for you. Next time you need to stock up on underwear, remember that Quiksilver has a great selection of underwear for men.
Quiksilver Men's Underwear is No Small Collection
Have you been searching for the most comfortable men's underwear? We've got great news - Quiksilver's collection of men's underwear is here to give you just what you've been looking for. How does Quiksilver design the best men's underwear? Thats a secret we'll never tell, but it involves using high quality fabrics and knowing just the design elements you need to keep your comfort levels maxed out. When it comes to guys underwear, whether you're looking for a decent pair of men' boxers or for the best boxer briefs, Quiksilver knows how to design underwear that keeps you feeling great from morning til night. Some people might think that underwear for men isn't worth worrying about - but we actually put a great deal of focus into detail when it comes to designing our men's underwear - ensuring that we provide you with a selection of the best underwear available.
Underwear for Men that Caters to Your Style
Everyone has their own preference when it comes to men's underwear. Some guys enjoy the loose fit that comes in the form of boxer shorts, while some prefer the more controlled fit provided by a pair of boxer briefs. Whatever type of underwear for men you're into, Quiksilver has a complete collection of styles from men's briefs to boxer briefs, to boxers, and everything in between. We're always looking for ways to up our game when it comes to comfort, and our selection of seamless underwear seeks to upgrade your underwear experience from everyday comfort to luxurious comfort.Just as seasons call for different clothing designs, underwear design should accommodate the temperatures as well. We have a great selection of thermal underwear for men to keep you nice and cozy all winter long. Just because your underwear is under your clothes doesn't mean you shouldn't get to choose what it looks like. Quiksilver offers a variety of men's underwear designs from simple black boxer briefs and white boxer briefs to louder styles like camo boxer briefs. Whatever you're looking for to keep your happy place happy - Quiksilver's got the underwear for men to accommodate.
Buy the Men's Underwear You Want at Quiksilver
Are you ready to get comfortable? Make your way to Quiksilver's online store today and buy the best styles in men's underwear. Our collection of underwear for men is easy to shop for in our convenient online platform, and we are always releasing new styles for you to choose from. Picking out the right pair of men's underwear can be tricky, so if you have questions while you shop feel free to start a chat with our free customer service helpline in order to get the answers and information you need to buy the men's underwear that it right for you.
Read more
Read less
Contact
1-949-541-7874

Specialists are available:
Monday-Friday from 6AM - 6PM PST
Excluding Saturday, Sunday and US Holidays.
FAQ
Get immediate answers to our most frequently asked questions.