Accessibility statement
Skip to products grid selection
Skip to search filter criterias
Skip to sort by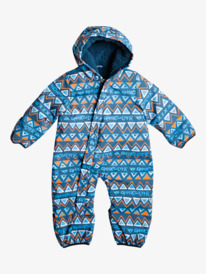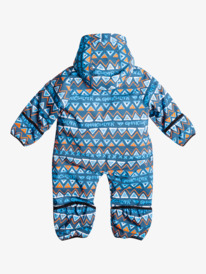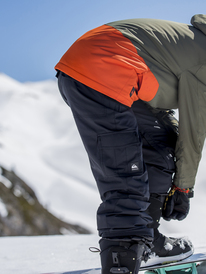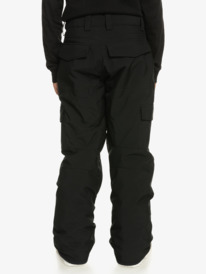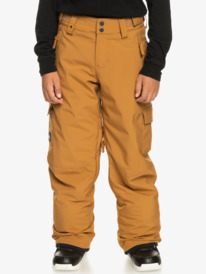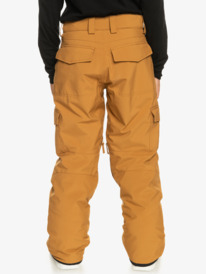 Boys Ski Pants - Shop Kids Collection
When getting dressed for a fun family ski trip or a trip to the mountains with friends, all kids need a quality pair of ski pants. Quiksilver knows what it takes to create performance level kids ski pants. With a long history of designing snow gear that offers optimal protection and on-trend style, we've perfected the art of fusing our passion for snow sports into flawless product designs. Our collection of boys ski pants includes mountain-ready designs that are capable of standing up to a variety of strong weather conditions. All kids need to remember is to put on their ski pants and we will take care of the rest.
Quiksilver Boys Ski Pants Stand Up to All Weather Conditions
One of the most important qualities each pair of ski pants needs is durability. In order for kids ski pants to be durable, they need to be properly designed to fight against weather conditions. Since not everyone skis in the same types of conditions, Quiksilver designs a variety of protection levels for boys ski pants and ski bibs so that each kid can wear the pair that suits their conditions properly. For those just looking for a pair of winter pants to wear in the cold or perhaps playing outside with friends, a pair of 5k pants will offer the lightest level of weather protection. For kids who are headed to the mountains, a pair of 10k ski pants or 15k skiing pants will keep them dry all day long if they are skiing in dry, powdery conditions. Kids on the east coast, or in areas where the snow tends to be wet and heavy should choose to wear a pair of 20k snow pants for additional protection against the heavier conditions. Gore-tex is also something for all young skiers to become familiar with. Gore-tex is a lightweight waterproof fabric and any pair of boys ski pants made with it will offer the highest protection possible from the elements in terms of staying dry.
Stand Out in Quiksilver Kids Ski Pants
Why just wear white ski pants and blend in? Quiksilver has a variety of bold colors and patterns to choose from in our line of boys ski pants. We want every young skier to feel like they are representing their own unique style on the mountain which is why our collection of kids skiing pants is the ideal collection to choose from. We know we design the best ski pants for kids and we aim to uphold that reputation year after year so that young skiers are able to put trust in our product and enjoy the ski pants that we have to offer each season.
Buy a Pair of Kids Ski Pants from Quiksilver
Once kids try on a pair of Quiksilver ski pants they will never want to wear anything else. Our boys ski pants are comfortable and durable and will facilitate lots of fun on the mountain. Visit our online store to browse the full collection of kids ski pants and buy a pair today. If you have any questions while shopping, our free customer service help line is available to provide any information you need to improve your shopping experience.
Read more
Read less
Contact
1-949-541-7874

Specialists are available:
Monday-Friday from 6AM - 6PM PST
Excluding Saturday, Sunday and US Holidays.
FAQ
Get immediate answers to our most frequently asked questions.