Neoprene and lining
All wetsuits are made of neoprene. Great wetsuits are made of great neoprene. The higher the quality, the lighter, warmer and more flexible your wetsuit will be.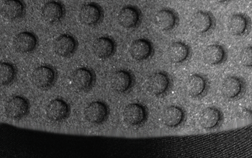 Neoprene
PLIO-TECH THERMAL AIR CHAMBER NEOPRENE
Multi-layered XTX closed cell neoprene technology that has air chambers to trap heat for better insulation.

A light neoprene made with more air cells to increase warmth and decrease weight. Warmth just got lighter.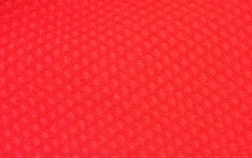 Neoprene
dry flight far-infrared-heat
A combination of our FN LITE NEOPRENE and Recycled Poly Infused with CoConut Charcoal. Our warmest, fastest drying thermal lining to date.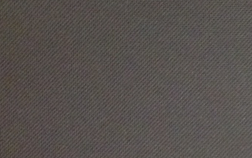 Neoprene
THERMAL SMOOTHIE
Wind & water repellent to keep you warmer.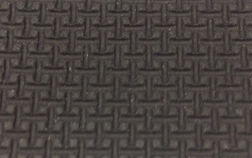 Neoprene
Shark Skin (smoothie material)
Textured neoprene with Dry Flight thermal lining for ultimate flexibility and warmth, with a retro aesthetic.
Seam technology
The seams are the skeleton of a wetsuit. They determine the strength, flexibility and watertightness of its construction, so it's an important factor when picking the right suit for you.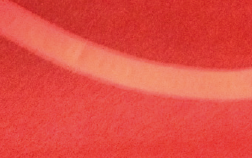 Seam technology
REDSEALSEAM TECHNOLOGY
Thin, Ultralight seam sealant gives a water tight reinforcement with out sacrificing flexibility and weight.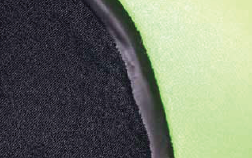 Seam technology
HYDROLOCK SEAM SEAL
Thinner, Lighter, More Flexible. A thin bead of liquid tape used on GBS seams to pre- vent leaks.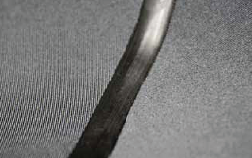 Seam technology
LFS - LIQUID FLEX SEAL SEAMS
A stretchy, flexible liquid tape that seals GBS stitched seams. LFS refuses to leak.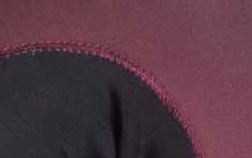 Seam technology
GBS - GLUED AND BLIND STITCHED SEAMS
A triple glued and blind stitched seam treatment that reduces sew throughs and water entry to keep you warmer.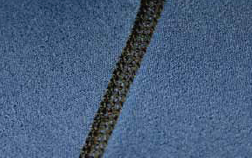 Seam technology
FLAT LOCK SEAMS
Used on summer suits, these seams may not be watertight but they are super-durable. The strong nylon threads are stitched closely together, giving a flexible and durable seam.
Zip System
The zip you pick will depend on your personal preference. Chest Zip, Back zip or zipperless? Make your choice.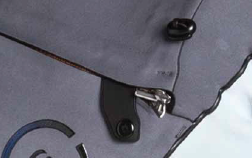 Zip System
WATER BLOCK DRY ZIP
Off-set teeth are coated to create a watertight seal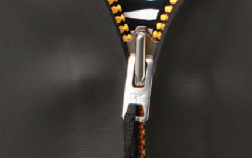 Zip System
YKK #10 BACK ZIP
Spend time in the water, not getting into a suit. Easy to get into and effortless to get out of.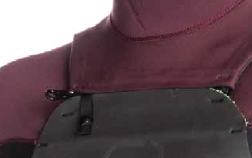 Zip System
YKK #8 CHEST ZIP
Gets the zipper off your back which increases warmth and flexibility.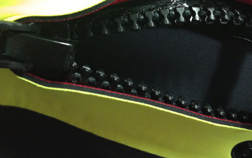 Zip System
water-block semi dry zip
Off-set teeth are coated to minimise water entry.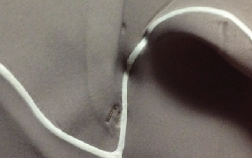 Zip System
Zipperless entry system
Extra Features
On top of the main technology in our wetsuits, we've developed other systems that will make your life in the water even easier.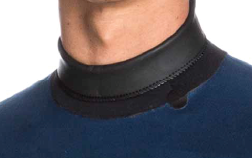 Extra Features
GLIDESKIN NECK SEAL
An ultra smooth neoprene liner for superior comfort along with a watertight seal.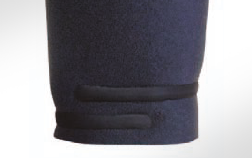 Extra Features
FLUSH LOCK 2.0 SEALS
Helps prevent flushing thru the wrists and ankles.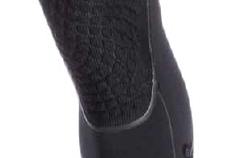 Extra Features
ECTOFLEX KNEE PADS
A durable, lightweight and flexible outer knee pad that protects you and your board.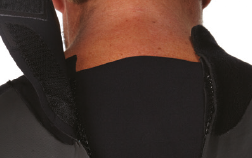 Extra Features
Hydroshield water barrier (bz only)
Prevents water from entering the suit through the zipper, which will keep you warmer longer.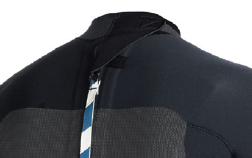 Extra Features
Hydrowrap adjustable neck closure
A completely adjustable neck closure system that creates a secure & watertight seal.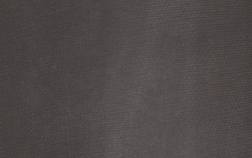 Extra Features
Vaporstretch mesh (spring suits)
Maximun stretch with high heat insulation. Wind & water repellent to keep you warmer.