Skip to search filter criterias
Skip to sort by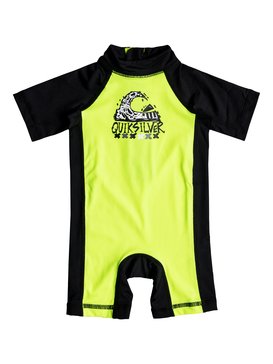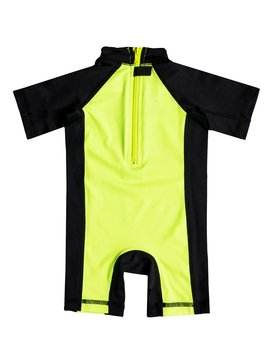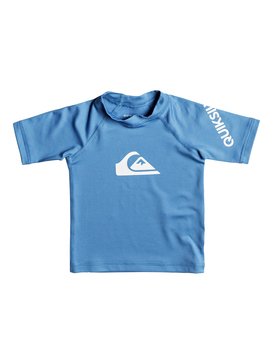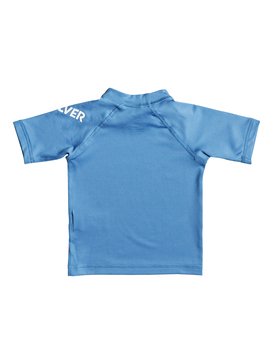 New Collection - Kids Accessories - Spring / Summer 2018
Dressing your baby in the proper baby surf wear is essential to ensure that your baby has an enjoyable experience at the beach. We know it is fun to be able to bring the entire family to the beach, we also know that babies require a bit more protection. At Quiksilver, we are experts when it comes to properly dressing each member of your family for the beach, and our collection of baby surf clothes is specifically designed to keep your youngest family member comfortable and protected so you get nothing but smiles all day. Quiksilver emphasizes quality in each of our baby surf wear products because we believe that attention to detail is critical when it comes to providing the best surf wear for babies. We want every baby that gets to wear our baby surf clothes to grow up with positive memories of their time spent at the beach so that they can grow to be the next generation of surfers that share the same level of passion and excitement we have for surfing.
Baby Surf Wear that Stands Up to the Sun
When it comes to baby surf clothes, sun protection is the first priority. There is a good chance that your baby is going to be spending more time on the sand than in the water at such a young age, so ensuring that their skin is properly protected from the sun is essential. Dress your baby in Quiksilver baby surf wear and let us worry about keeping them covered. We design all of our baby boy surf clothes as SPF clothing because no one needs a sunburn to put a damper on the rest of the day. Our baby sun protective clothing is made with the most advanced UV materials so that harmful rays stay out and fun in the sun is not interrupted. A Quiksilver baby sun suit or baby sun shirt will keep your baby happily playing in the sun and enjoying the beach all day long.
Surf's Up! Quiksilver Baby Surf Clothes are Ready to Hit the Waves!
If you're interested in getting your baby acquainted with the ocean as soon as possible, we have a few styles of baby boy surf clothes that can help to comfortably introduce them from land to sea. With baby surf wear options to choose from, you can decide which style best suits your baby's first introduction to the ocean. We have baby rash guards and baby surf shirts if you're keeping the interaction with the water simple, and we have baby long sleeve rash vests or full baby surf suits if you're looking to spend a little more time getting your baby acclimated to the water and need some additional coverage. Our baby surf shorts pair perfectly with any of our baby surf clothes tops so that your little one is fully prepped to get their surf on. Surfing is more than just a sport, it's a lifestyle that includes a love for the ocean, the beach, and everything that comes along with that. We want your baby to grow up loving every element of the surf lifestyle which is why we put so much focus and energy into creating the best baby surf wear available. When you dress them in Quiksilver baby surf clothes you can be confident that your baby is comfortable while you stay content knowing that they are happy and protected.
Buy the Best Baby Surf Wear from Quiksilver
Are you excited to introduce your baby to the beach? We're excited for you, so excited, in fact, that we are featuring all of our baby surf clothes in our online store so that you can quickly and easily buy the pieces of baby surf wear you need to get your little surfer properly acclimated. Our collection of baby surf wear includes a selection of different styles so that everyone can find something they are happy with. There is no need to worry about quality when you shop with Quiksilver, because when you shop with us you are getting the best of the best in terms of durability, comfort, and style. Still have questions? Feel free to interact with our free customer service helpline while you shop so that you can get all of the information you need to feel confident in your purchase decisions.